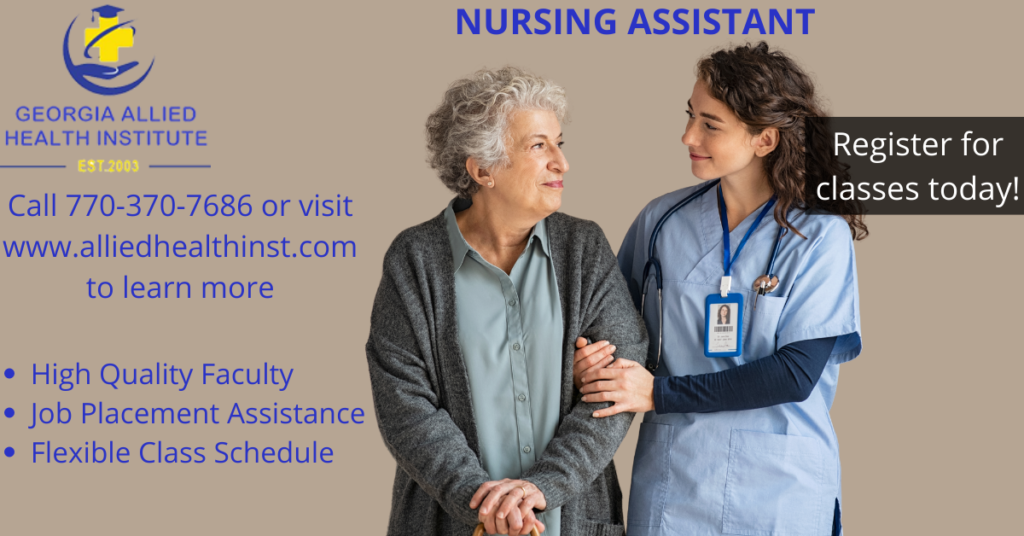 Looking to change careers? The Nursing Assistant course at Georgia Allied Health Institute can help you make the switch. We offer easy registration and student services to make your transition as smooth as possible. Contact us today and start on the path to a new career!
Program Objectives
How to perform basic first aid
How to perform CPR/AED
Take vital signs.
Apply proper body mechanics in bed making, lifting, and turning patients.
Hand washing and cleanliness skills
An introduction to all body systems
So why wait? Start your new career today by enrolling in our Electrocardiogram Technician course. You won't regret it! Call 770-30-7686 or visit www.alliedhealthinst.com to learn more.