Georgia Allied Health Institute – Excellence in Education Since 2003 GAHI
Dialysis Technician program
The Dialysis Technician program is a comprehensive program designed to prepare the graduate to become a certified clinical hemodialysis technician. Graduates will receive the necessary training to become certified hemodialysis technicians. Students will learn skills phlebotomy, venipuncture, patient care as it relates to dialysis as well as skills needed to become a certified hemodialysis technician. 
Upon completion of the course, the student will be able to perform the duties of a certified hemodialysis technician to include:
To qualify for graduation from this program the students must demonstrate competency in each of the skills and successfully complete the externship. Graduates in this program will be qualified to take the CCHT National Exam and qualify to find entry-level positions in dialysis centers, hospitals, and skilled medical facilities.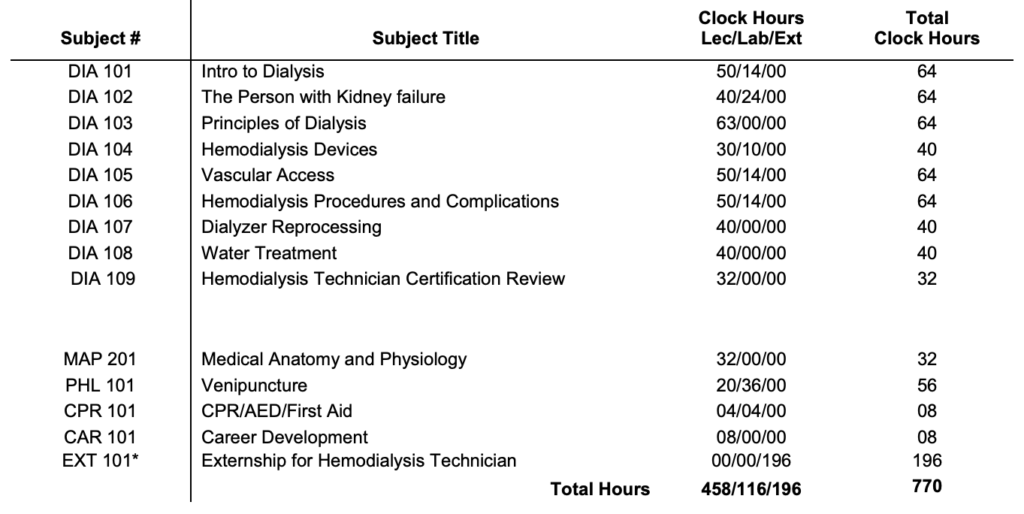 Estimated Completion Time : 28 weeks
*Indicates prerequisite exists. Student must complete the prerequisite course prior to entry into this course of have the instructor's permission to enter the course."
With experience, hemodialysis technicians can advance into supervisory or management positions.
Average Hour Wage in Georgia