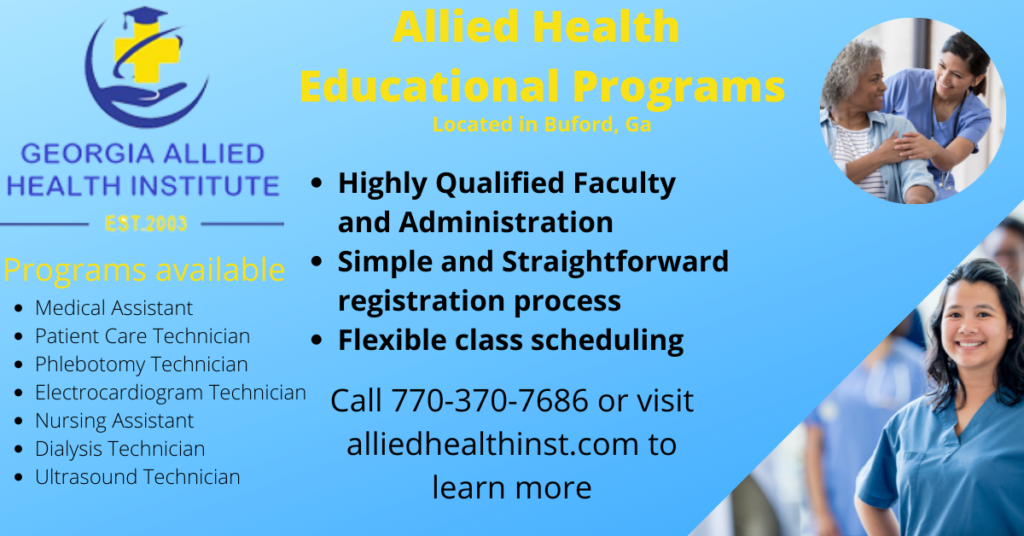 Are you interested in becoming an allied health professional? Register for classes today with Georgia Allied Health Institute! We have highly qualified faculty and administration, offer flexible class scheduling and have a simple and straightforward registration process.
We offer the following program courses:
Medical Assistant
Patient Care Technician
Phlebotomy Technician
Electrocardiogram Technician
Nursing Assistant
Dialysis Technician
Ultrasound Technician
Call 770-370-7686 or visit alliedhealthinst.com to learn more about our programs and register today!